Welcome to ITQCR
STQC Approved Software Testing Lab in India
Empower your digital business with a wide range of excellent and astonishing software testing services and solutions for the next generation of enterprises globally.
ITQCR, Testing Center of Excellence, A software testing company in India, established in 2016, is an Approved IT Test Laboratory by Standardization Testing and Quality Certification (STQC), Ministry of Electronics and Information Technology, Government of India.
ITQCR is an independent SBU of Ornate Software Solutions Private Limited specializing in providing top-level quality testing services for e-governance projects. With a legacy of completing more than 300 government projects for Delhi, Pondicherry, Meghalaya, Chhattisgarh, Gujarat, and many more, we are becoming India's leading testing service providing company.
Our high-end industry-specific, technology and analytics-enabled solutions combined with innovative practices make us capable of taking testing projects of any size and intricacy. In addition, our dedication to adding values to businesses with high growth in revenues and productivity has made us the major contributor towards Digital India, which is the government's campaign to make the country digitally empowered in the field of technology.
At ITQCR, we understand the importance of intensive testing for IT applications. Therefore, we use effective and the latest testing methodologies and strategies as maximum applications always function as a multi-user system with bandwidth limitations. ITQCR, a world-class software testing Labs conducts software testing as per IS/ISO/IEC 17025: 2017 (International Standard for the competence, impartiality and consistent operation of testing and calibration laboratories) and works with the common objective of offering Quality Engineering, Quality Assurance, and Digital Assurance.
Currently, we have a team of experienced and deep-skilled quality assurance professional software testers, qualified as engineering graduates or master degree holders in Information Technology, Computer Science, and Electronics & Communication.
Whatever your specific needs are, including desktop, mobile or next-gen-based applications, our software testing specialists are capable and accomplishing every project.
Our focused approach is helping many to get maximum from your testing efforts and progress time to market, hence, your ROI.
No. of Compliance issued till date
Testimonials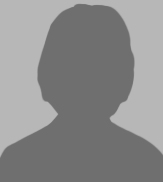 Cell for IPR Promotion and Management, Ministry of Commerce and Industries,
Government of India
The GIGW Audit Process & Last phase interview process was a great experience. The auditors asked substantial questions regarding the CIPAM website and made some really meaningful observations.
Ms. Akansha Malhotra

- Web Information Manager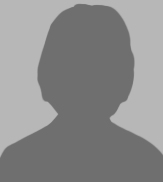 Fishries Department, Government of Uttar Pradesh
It was a great pleasure for me working with you regarding STQC back audit. I have learned many new things during the process. Thanks a lot for your outstanding services.
Sh. Anshuman Singh Pawar

- Web Information Manager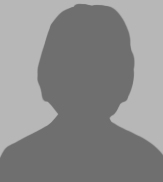 Town and Country Planning Organisation, Ministry of Housing and Urban Affairs,
Government of India
We have received your feedback query through our website www.tcpo.gov.in. We acknowledge your feedback and query. The ITQCR team had visited TCPO for auditing GIGW compliance. The visit was very successful and accordingly measures are being taken for GIGW compliance. The GIGW certificate is awaited.
Sh. Surendra Sompalle

- Additional Chief Planner (Web Information Manager)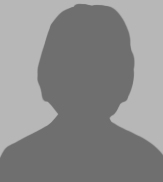 Uttar Pradesh Expressways Industrial Development Authority,
Government of Uttar Pradesh, India
It was very knowledgeable and intellectual conference. please accept my thanks on behalf of the entire team of upeida
Shri Durgesh Upadhya

- Web Information Manager

Indian Institute of Remote Sensing (IIRS), Indian Space Research Organisation (ISRO),
Government of India
The testing process carried out by ITQCR is really very exhaustive and very satisfying. The technical support at ITQCR have been very prompt in providing the necessary support during the implementation of compliance. The testing team at ITQCR is truly professional and documents the process with a high level of clarity. I would say our experience with ITQCR has been very satisfying and we would like to work with them in the future as well. Lastly, I would say that the team lead at ITQCR has an excellent understanding on various aspect of GIGW compliances.
Kamal Pandey

- Scientist, Web Information Manager

National Center for Seismology, Ministry of Earth Sciences,
Government of India
It was a nice exchange of information during the GIGW testing. The complete GIGW testing experience was great. We are satisfied with the testing.
Sh. Ravi Kant Singh

- Web Information Manager

Department of Science and Technology,
Government of Uttar Pradesh
I would like to say thank you very much for the audit conducted by ITQCR. It was full of education and well awareness programme for us. We would try to keep all the parameters and guidelines that ITQCR explained in the future.
Radhey Lal

- Joint Director, Council of Science and Technology, U. P.