STQC Approved Software Testing Lab in India
Welcome to ITQCR™, an STQC-approved software testing laboratory in India that provides enterprises with a wide range of global software testing services and solutions. Established in 2016,specialising in providing high-quality testing services for e-Governance projects. Our legacy includes the completion of over 500 government projects for various Indian states, making us one of the leading testing service providers in the country.
ITQCR™ uses the latest testing methodologies and strategies to ensure in-depth testing for IT applications. We conduct software testing as per IS/ISO/IEC 17025:2017 and work towards Quality Engineering, Quality Assurance and Digital Assurance. Our team of experienced and skilled quality assurance professionals are qualified engineering graduates with master's degrees in Information Technology, Computer Science and Electronics & Communication.
We provide industry-specific, technology and analytics-enabled solutions and innovative practices to take on test projects of any size and complexity. Our services include VAPT, functional and performance testing, and WCAG2.0 compliance testing. ITQCR's™ focused approach helps businesses get the most out of their testing efforts, reduce time to market and improve ROI. In addition, we are dedicated to contributing to Digital India, the government's campaign to empower the country in technology digitally. Choose ITQCR™, the testing centre of excellence, for all your software testing needs and empower your digital business with cutting-edge and stunning software testing services and solutions.
Our software testing experts can complete every project, whether desktop, mobile or next-gen-based applications. We understand that most applications always operate as multi-user systems with bandwidth limitations. Therefore, we use effective and latest testing methodologies and strategies to ensure your applications are reliable and secure. In addition to VAPT, functional and performance testing, and WCAG2.0 compliance testing, we also provide VPAT (Voluntary Product Accessibility Template) testing to ensure your software is accessible to people with disabilities. Our services are both high quality and affordable, making us an excellent choice for businesses of all sizes.
At ITQCR™, our common objective is to provide Quality Engineering, Quality Assurance and Digital Assurance to our customers. We work faithfully with our clients to ensure that their software testing needs are met and that they are satisfied with our services. Our dedication to adding value to businesses with high growth in revenue and productivity has made us a significant contributor to Digital India.
Therefore, ITQCR™ has the expertise and experience to provide high-quality software testing services and solutions, whether you are a startup, small business or a large enterprise.

Website testing involves examining the functionality, usability, security, compatibility, and performance of a website or web application to meet user expectations and business goals.

Accessibility testing involves evaluating the ability of a website or application to be used by people with disabilities, such as visual or hearing impairments. It aims to ensure equal access and utility for all users.

Functional testing involves testing the functionality and features of a website or application to ensure that they are working correctly. It verifies that all components and processes of the system work properly and meet the user's needs.

Performance testing evaluates the speed, scalability, stability, and responsiveness of a website or application under various workload conditions. It aims to identify performance issues and ensure the system can handle user traffic without downtime or latency.

E-Procurement System Testing involves evaluating online procurement systems' functionality, usability, security and performance. The objective is to ensure the design meets business requirements, streamline the procurement process and improve efficiency and cost savings.

VAPT testing, or vulnerability assessment and penetration testing, involves identifying and assessing security vulnerabilities in a website or application. Its purpose is to secure the system from potential cyber threats and attacks.
No. of Compliance issued till date
Testimonials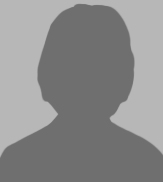 Cell for IPR Promotion and Management, Ministry of Commerce and Industries,
Government of India
The GIGW Audit Process & Last phase interview process was a great experience. The auditors asked substantial questions regarding the CIPAM website and made some really meaningful observations.
Ms. Akansha Malhotra

- Web Information Manager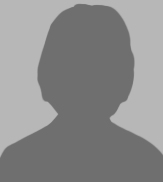 Fishries Department, Government of Uttar Pradesh
It was a great pleasure for me working with you regarding STQC back audit. I have learned many new things during the process. Thanks a lot for your outstanding services.
Sh. Anshuman Singh Pawar

- Web Information Manager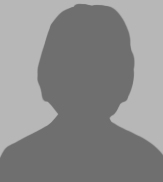 Town and Country Planning Organisation, Ministry of Housing and Urban Affairs,
Government of India
We have received your feedback query through our website www.tcpo.gov.in. We acknowledge your feedback and query. The ITQCR team had visited TCPO for auditing GIGW compliance. The visit was very successful and accordingly measures are being taken for GIGW compliance. The GIGW certificate is awaited.
Sh. Surendra Sompalle

- Additional Chief Planner (Web Information Manager)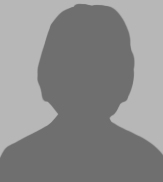 Uttar Pradesh Expressways Industrial Development Authority,
Government of Uttar Pradesh, India
It was very knowledgeable and intellectual conference. please accept my thanks on behalf of the entire team of upeida
Shri Durgesh Upadhya

- Web Information Manager

Indian Institute of Remote Sensing (IIRS), Indian Space Research Organisation (ISRO),
Government of India
The testing process carried out by ITQCR is really very exhaustive and very satisfying. The technical support at ITQCR have been very prompt in providing the necessary support during the implementation of compliance. The testing team at ITQCR is truly professional and documents the process with a high level of clarity. I would say our experience with ITQCR has been very satisfying and we would like to work with them in the future as well. Lastly, I would say that the team lead at ITQCR has an excellent understanding on various aspect of GIGW compliances.
Kamal Pandey

- Scientist, Web Information Manager

National Center for Seismology, Ministry of Earth Sciences,
Government of India
It was a nice exchange of information during the GIGW testing. The complete GIGW testing experience was great. We are satisfied with the testing.
Sh. Ravi Kant Singh

- Web Information Manager

Department of Science and Technology,
Government of Uttar Pradesh
I would like to say thank you very much for the audit conducted by ITQCR. It was full of education and well awareness programme for us. We would try to keep all the parameters and guidelines that ITQCR explained in the future.
Radhey Lal

- Joint Director, Council of Science and Technology, U. P.